Nokia
Service and UI Design
Nokia Design, London, 2006-2010

---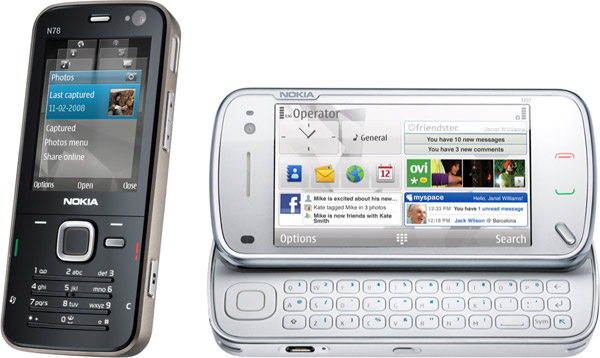 From September 2006 to December 2007 I was part of the Nseries User Experience team in Nokia Design, working on UI designs for touch and non-touch phones. For many, the experience of mobile devices was moving beyond voice calls, SMS and small amounts of locally held media, to online services being accessed on the move. My team worked to raise this media and live information to the entry points at top of the interface; where it could be glanced at quickly, navigated into more directly, and allow people to personalise their phones with what mattered most to them.

Working closely with Industrial Designers, Graphic and Branding Designers, Business and Product Managers, Strategists and Engineers, my involvement spanned the many elements affecting the user experience of Nseries products and services. Projects often began with the broader strokes of design strategy and market analysis, concluding with the detailed design of UI navigation, layout and graphics. Informed by my background in Product Design I also worked on the experience of interfaces beyond the screen such as gestural interactions and illumination designs for adaptive keypads.
---
In January 2008 I joined the Service and UI Design team where I regularly led design projects both internally and with external design agencies. These projects have included the exploration of new UI frameworks, from strategy to prototypes, and research and design for Nokia's services. For Nokia Life Tools we developed new opportunities for services aimed at people in rural India, China, Africa, South-east Asia and South America. The design team spent a week in the field with local ethnographers, quickly turning our insights into 50 illustrated concepts for further qualitative studies in each region. Selected concepts were developed into detailed design patterns within a service platform, this included UI design across different channels of delivery, communication design, and proposals for future business and technology strategy.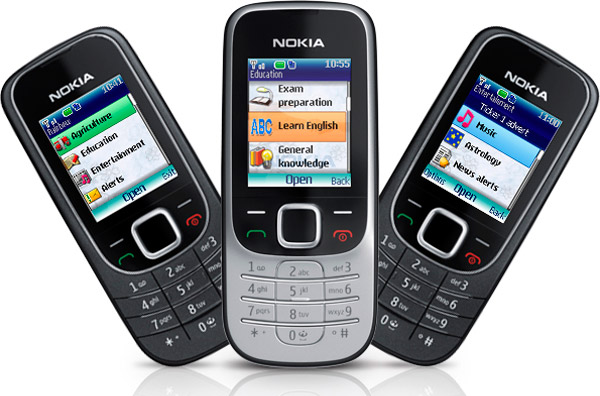 The first release of Nokia Life Tools launched in early 2009 and had 1 million active users by February 2010. We were exploring its future development beyond this release.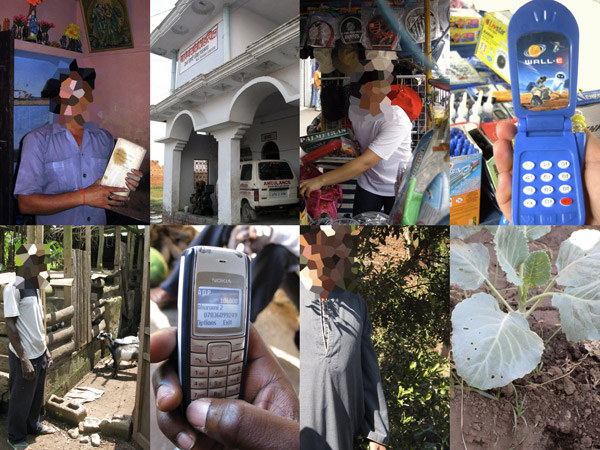 Ethnographic research gave us the chance to discuss people's needs first hand.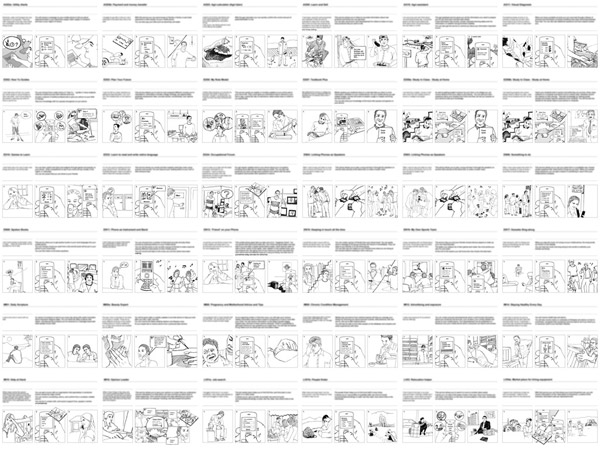 Exploring opportunities within the focus areas of Agriculture, Education and Entertainment, 50 concepts were created for testing in India, China, Africa, South-east Asia and South America.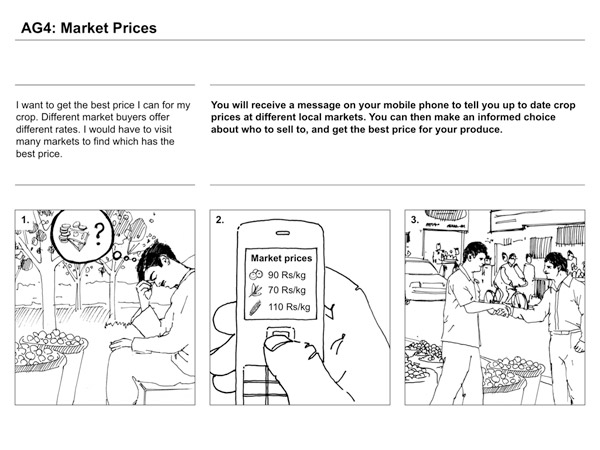 Simple 3 frame storyboards illustrating: problem, solution and outcome – existing Nokia Life Tools functionality illustrated here