Magicmobile
Royal College of Art, June 2004

---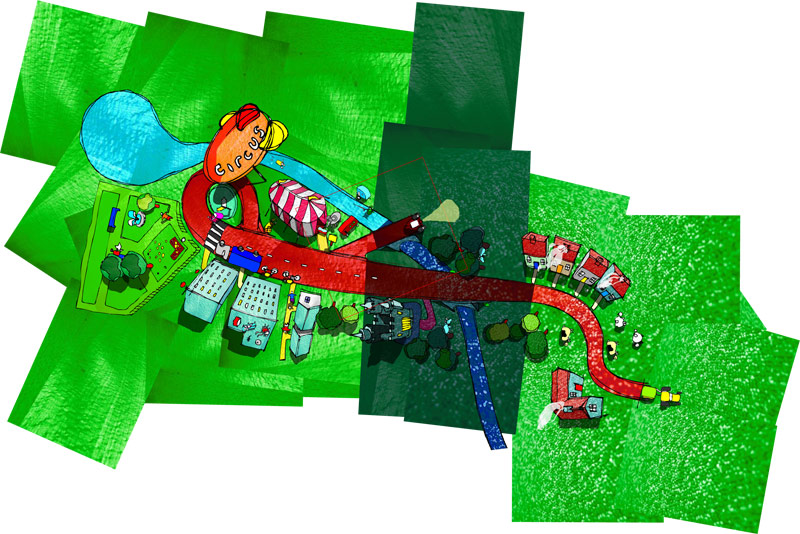 Magicmobile was created as part of a live project with Hotwheels (Mattel Toys) and Interval Research, the project called for a rethink of interactive toy car design.

The Magicmobile is a window into a virtual world, a landscape that is constantly generating and evolving in response to the real world conditions surrounding the toy along its journey. The route, speed, light levels, temperature, sound levels, proximity to other objects and even the texture of the floor effect the construction of this imaginary world and bring it to life. The child can ride the roads they've made, returning to explore areas they have constructed in the past, seeing them evolve as they react to present conditions.
Bits 'n' bobs around the room are transformed in the Magicmobile's world.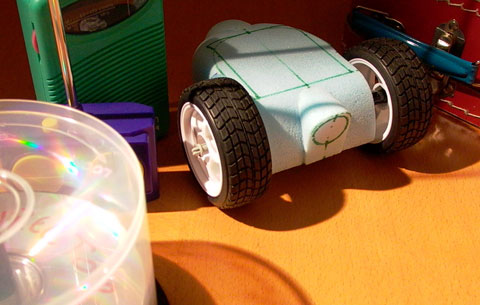 The MagicMobile is designed to roll easily over rough terrain, indoors and out, on wheels that also act as a soft bumper to protect the car.
Magicmobile development
---
My early work investigated the car and its terrain (real or imagined), and the augmentative potential of digital technologies to bring the toy to life.

Record and playback a terrain for toy cars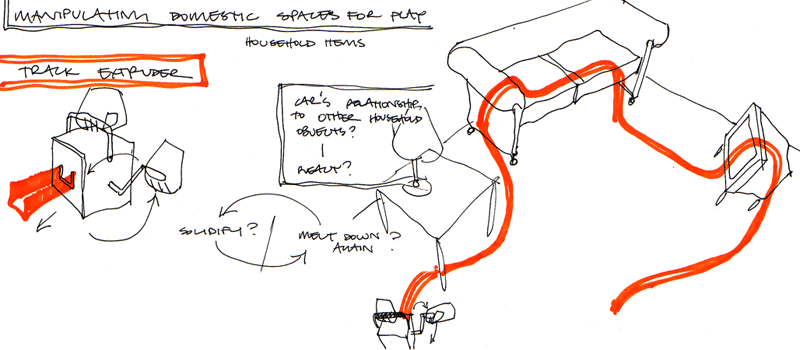 A non-digital terrain - freeform extruded tracks

Exploring a world of ghosts - car reacts as you catch them
The roller car was built to sketch out the qualities of a highly tangible interface, a direct relationship between driving a toy car and navigating a miniature caricature of the same car in a virtual world. Constructed mechanically, the roller car uses a roll of paper to scroll through sketched landscapes. 2 versions were made to explore both literal and more abstract worlds; driving along roads and past houses, and chasing ghosts surrounding the car. Inspired by the role of abstraction and realism in children's play, their preferences and interpretations, and the longevity of different forms of play (described in Child-Like, Childish, Child-friendly: is there such a thing as children's aesthetics?, Gunter Beltzig in Kid Size, Vitra Design Museum).